The unique ingredient for


natural dry eye relief
Unique and effective berry extract for dry eyes
Natural ingredient from the patagonian maqui berry
Comfortable and safe alternative to artificial tears
maqui berry
The treasure of Patagonia
Maqui berry is a native berry that grows in the wild forests of Patagonia in Chile and Argentina. This berry has been consumed from ancient times by indigenous people and is by nature extraordinarily rich in many nutrients and powerful flavonoid species known as anthocyanins. A specific category of these flavonoids, known as delphinidins, are responsible for the very dark purple color of the berries as well as for several health benefits.
A STANDARDISED MAQUI BERRY EXTRACT, BRANDED, PATENTED AND EFFECTIVE - FOR YOUR FINISHED PRODUCT
MaquiBright® is manufactured from selected fresh maqui berries by aqueous extraction under strict GMP conditions - the product is exclusively produced by Anklam Extrakt® in Germany
MaquiBright® is a maqui berry extract providing rich purified flavonoids, standardised to bear a minimum of 25 % delphinidins and a minimum of 35 % total anthocyanins
MaquiBright® is certified Kosher and Halal
MaquiBright® shows clinically proven bioavailability of key components
MaquiBright® is a registered trademark of Maqui New Life S.A., Chile and Oryza Oil & Fat Chemical Co., Ltd., Japan. MaquiBright® is manufactured and distributed under license by Anklam Extrakt GmbH, Germany.
Safety investigations have confirmed the absence of health risks related to regular consumption of MaquiBright®
In the USA, MaquiBright® has been affirmed as Generally Recognized As Safe (GRAS)
2ND FOSHU HEALTH CLAIM:
Since this product contains delphinidin-3,5-diglucoside, it has the function of relieving eye fatigue and the the stiff shoulders caused by viewing the screen of a computer or smartphone for a long time, the function of maintaining the moisture of eyes, and the function of relieving the temporary discomfort of eyes. (translated from Japanese) *
U.S. STRUCTURE/FUNCTION CLAIMS: 
MaquiBright® naturally and safely supports eye health with its high antioxidant and anthocyanin content.**

Helps to nourish the eyes and naturally restores the normal production of tears.**

Potent antioxidant that helps to support the eyes' response to oxidative stress.**
* Authorised by Japanese Authority
** These statements have not been evaluated by the Food and Drug Administration. This product is not intended to diagnose, treat, cure or prevent any disease.
Restoration of healthy tear fluid generation
Comfortable and safe alternative to artificial tears
Various product combinations feasible
Already low doses showed significant positive clinical effects
Patent on dry eyes*
* Issued or pending patents derived from WO2014098092A1 are licensed from Oryza Oil & Fat Chemical Co., Ltd., Japan
ARE YOU LOOKING FOR A HIGHLY EFFECTIVE AND INNOVATIVE INGREDIENT?
MAQUIBRIGHT® IS THE X-FACTOR FOR YOUR EYE HEALTH PRODUCT!
Eye Dryness - Causes and Symptoms
Causes of insufficient tear fluid production
Higher age (> 55 years)   
Female gender
Intensive use of smart phones, tablets
Contact lenses
Cigarette smoke
Air conditioning
Pollution
Certain medications
Laser surgery
Signs of insufficient tear fluid production
Redness
Stinging
Itching
Foreign body sensation
Sensitivity to light
Blurred vision
Schirmers Test: Tear Fluid Secretion
MaquiBright® has shown significant effects on the increase of tear production and the decrease of bothersome ocular discomforts in clinical studies.
Participants (N=74) using MaquiBright® showed an increase of 89 % in tear fluid production after 4 weeks.
Dry Eye-Related Quality-of-Life Score Questionnaire
A Dry Eye-Related Quality-of-Life Score questionnaire (DEQS) could demonstrate that participants (N=74) using MaquiBright® reported a significant amelioration of 57 % in bothersome ocular discomforts after 4 weeks. 
mode of Action
When the eye suffers from dry eye symptoms, it lacks nutrition and protection. In a study performed with cells of the lacrimal gland, it was shown that MaquiBright® was able to penetrate this tissue and suppress inflammatory processes caused by oxidative stress, restoring the normal production of tears.
optibright®
Private Label Product Concept for Natural Tear Fluid Production
optibright® is an oral supplementary double-action solution that combines the power of two clinically proven approaches (MaquiBright® and omega-3 oil) for the maintenance of natural tear fluid production.
MaquiBright® is an anthocyanin-enriched maqui berry extract. Due to its high content in antioxidant phytochemicals, MaquiBright® was shown to restore tear fluid generation by
acting on stressed lacrimal gland cells.
The second component omega-3 oil positively affects meibomian glands lipid layer synthesis, stabilises the tear film and thus prevents evaporation of the aqueous tear fraction.
optibright® relieves dry-eye symptoms originating from different underlying causes by beneficially affecting both tear film generating glands.
The private label product is the winner of the NutraIngredients Award 2019 in the category Omega-3 product of the year.
Quality is our passion
We focus on quality "Made in Germany". To guarantee this standard at all times, we carry out our production according to GMP guidelines, having been awarded HACCP, BIO and Kosher certificates also.
As an up-and-coming company, we are committed to advancement, just as we are to sustainability. Therefore, we have a strong focus on modern processes and production facilities and the expertise of our experienced employees. On the other hand, we also focus greatly on timeless values such as honesty, fairness, and dependability. Performance, communication and independence are cornerstones of our company philosophy.
Unlimited Extract Solutions
For more than 10 years, Anklam Extrakt GmbH has been a reliable and innovative partner for the development and production of high quality plant extracts. Our extracts are distributed worldwide and used in the pharmaceutical, food and food supplement industries. In addition to premium extracts from various plant parts, we also offer our customers ready-to-market finished product concepts in various dosage forms. We also specialise in the manufacturing and marketing of Branded Ingredients for the nutritional supplement industry.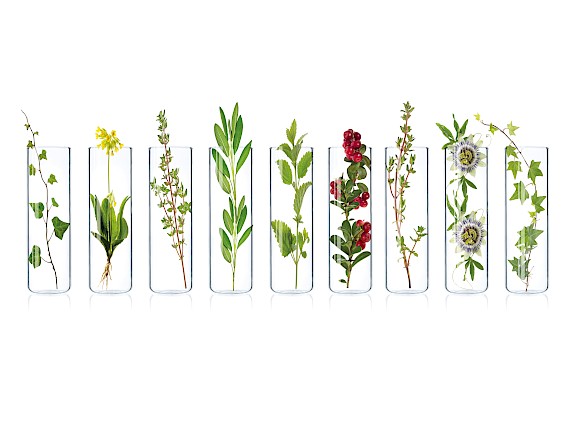 We develop what you need
Our production and product development are based at our site in Anklam, as is our laboratory. We have a pilot plant that produces small quantities, allowing us to develop and optimise our procedures and to ensure that they are in line with the latest scientific and technical standards. We can then apply this expertise reliably when dealing with the capacities of our production plant. 
Our laboratory facilities are also state-of-the-art, allowing us to meet the high standards required for the analytics we carry out on our extracts.
what experts say
Prof. Dr. Markus Veit, Pharmacist
For rational high quality botanical food supplements there should be a well characterized and tested herbal starting material, a well-defined and validated process for the manufacture of the extract, a stringent testing concept for the extract which ensures batch-to-batch conformity and which control any harmful contaminants. Ideally, the constituents responsible for the physiological activities of the product are known and well characterized and have shown to be bioavailable after intake of the dosage form containing the extract. The health related claims should be supported by reliable scientific data from studies with volunteers, which are representative for the targeted groups of users for the products. Maqui berry extract and more specifically MaquiBright® is a very good example of this as it fulfills any of the beforementioned characteristics. From my perspective it must unconditionally be characterized as a high quality product with a scientifically proven mode of action supporting its health related claims.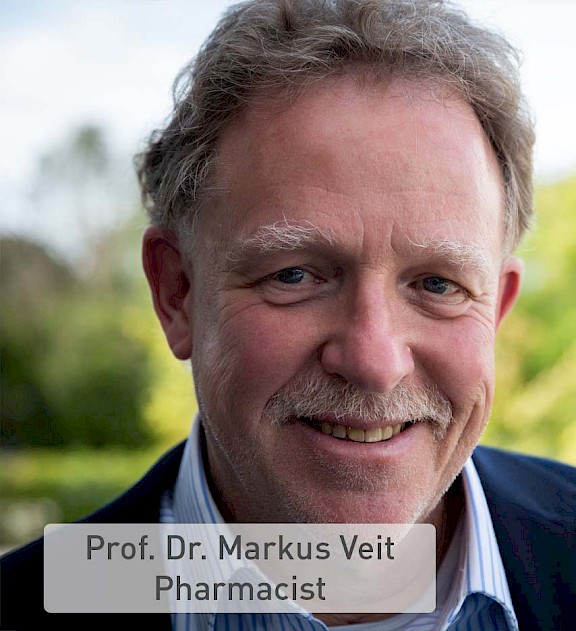 what experts say
Michael Chernyak, President CK Nutraceuticals
We've all heard about acai and goji berries. But what about maqui berry? It's a potent antioxidant with a growing body of published scientific evidence in areas ranging from metabolic wellness, eye health and beauty-from-within. I believe this emerging natural ingredient has both the story and the scientific to become a powerful therapeutic tool in supporting human health and wellness.
Subscribe to our Newsletter